Since last week, Greensolver has been involved in the construction of the Scaldia solar PV in the Province of Zeeland in the Netherlands. With a capacity of 50MW peak Scaldia is the largest solar PV asset under construction in the Netherlands.
Responsible for the HSE coordination, Greensolver will provide HSE support on a daily basis ensuring compliance to legislation, permit and general onsite HSE rules. It is estimated that the construction of the solar PV asset will take about 25 weeks. The asset is due to be operational Q4 2018.
The project carries a lot of risks caused by its location: high voltage cables are placed on the field (picture 1), the park is located behind a dike and is also surrounded by heavy refineries. From our research it also appears that bombs from Second World War may still be buried in the ground.
As shown on picture 2, the first field is currently being prepared, meaning that access road to the high voltage tower is in place. We now have the possibility to place containers, some storage and within deadline, a transformer.
From the access road, racks will be placed and we will install the solar panels step by step over the land.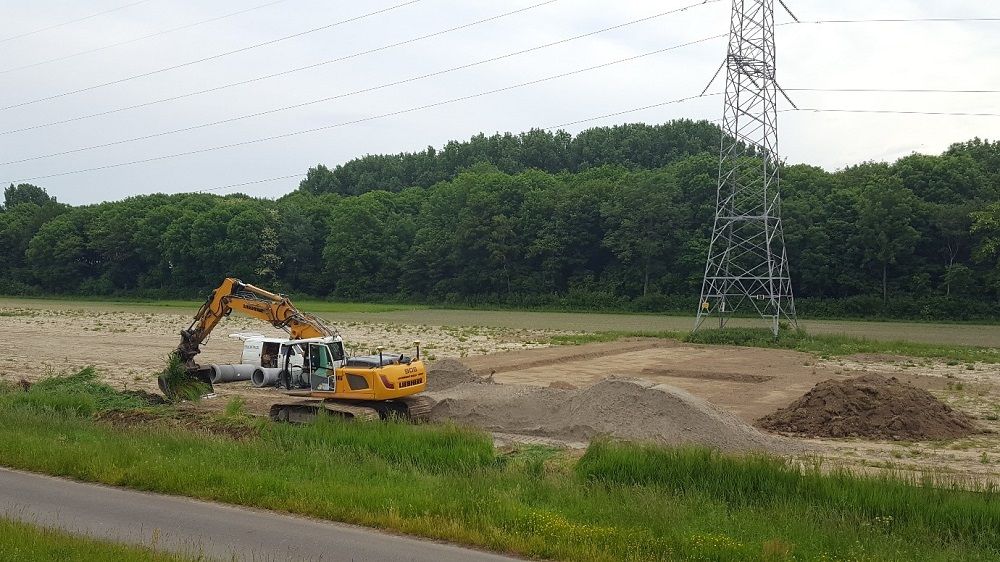 Not only the solar PV will be the largest one in the Netherlands but it also has to be noted that layout has been designed "east-west" when most of ground-mounted solar PV projects are built in a south-facing layout. The high irradiation and limited space makes the east-west design the most favorable for this location. Below is a picture of the final design.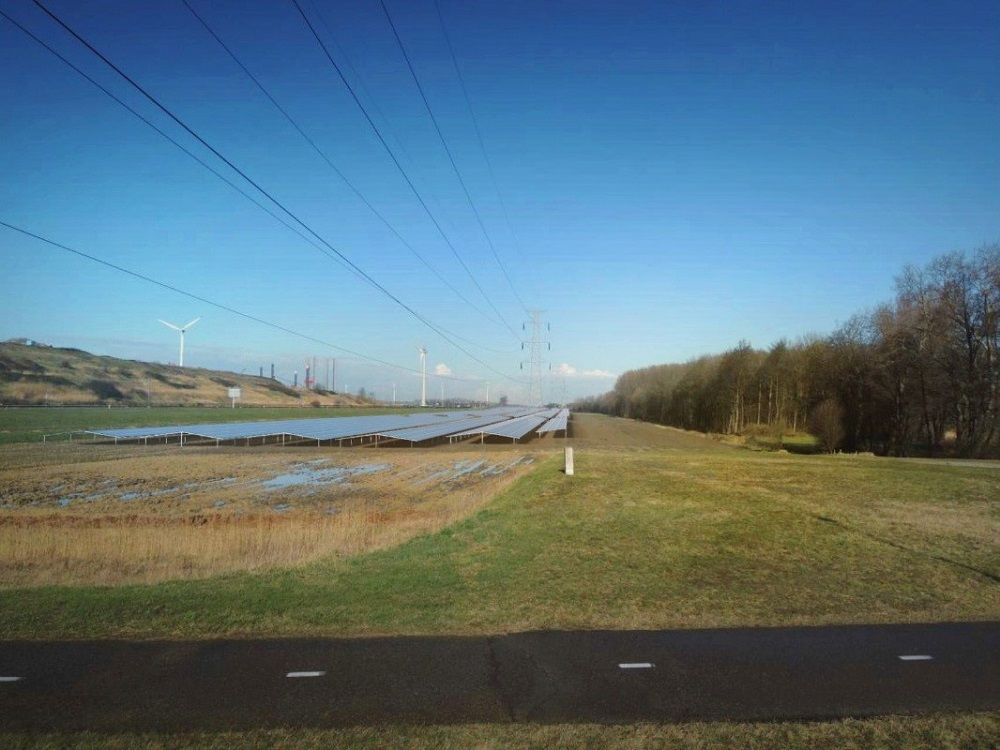 We will keep you posted on a regular basis with updates on the construction!